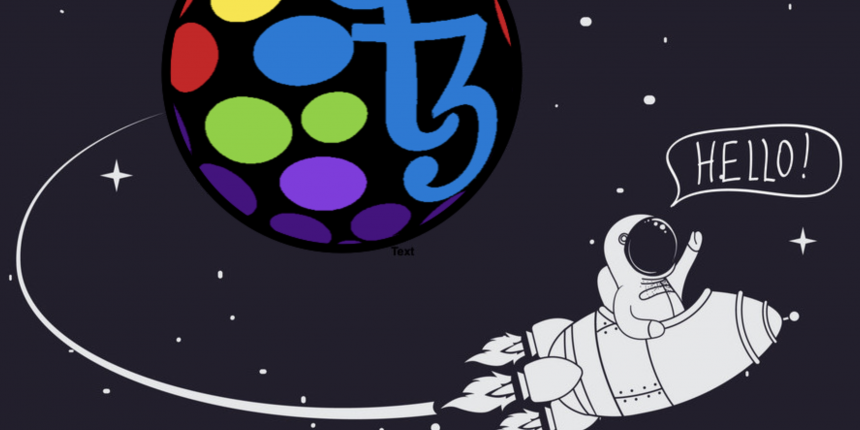 In this post, we will examine Aspencoin's transition to the Tezos blockchain from Ethereum and get into some interesting developments going on with Tokensoft.
Aspencoin's Transition to Tezos
Something that was not inherently clear to even myself, at least initially, was Aspencoin's transition to the Tezos blockchain from Ethereum. There's been lots of discussion about this topic lately within the Tezos community as Stephane de Baets of Elevated Returns put out a tweet on where the community would like to see Aspencoin listed.
Now, let's get to the facts.
Aspencoin was a security token issued on the Ethereum blockchain representing fractional property ownership in the St. Regis Aspen Resort, a luxury hotel in Colorado. Through the SEC compliant Reg D 506(c) offering, in which only accredited investors could participate, $18 million was raised through selling off approximately 18.9% of the resort in the form of the digital token – Aspencoin.
But, this offering was done on Ethereum?
That's correct, however, Aspencoin has been transitioned from the Ethereum blockchain to Tezos, along with a deal of roughly $1 billion in real-estate property-backed token issuances to be issued on the Tezos blockchain by Elevated Returns and Securitize.
Stephane de Baets of Elevated Returns:
"Having worked closely with regulators and local authorities around the world, we understand the need for the highest security and compliance features. There is no better solution than working on a Tezos-based token implementation. We have a number of very high-profile deals lined up and we could not afford to compromise the technological product. With the Tezos-powered solution and its integration in the Securitize portal technology, we feel we have a total solution."
"Originally issued on Ethereum, Aspencoin is now switching over to Tezos stating the blockchain is superior for asset tokenization".
Now we can see it, Aspencoin has migrated to the Tezos blockchain. Additionally, unlike other crypto communities, Tezos is anti-hype – meaning whatever is announced that will be happening, actually happens.
Consider it a novelty, if you will.
Some Exciting Developments with Tokensoft
Tokensoft is a big name in the cryptocurrency space if you pay attention to those that matter. Since 2017, Tokensoft has helped clients "launch and manage asset-backed tokens on the blockchain in a compliant and secure manner, regardless of jurisdiction".
Furthermore, on July 8, 2019, Tokensoft announced support for security tokens on Tezos.
"TokenSoft, Inc., a leading security token issuance and management platform, today announced that it officially supports issuance of security tokens on the Tezos blockchain. TokenSoft clients will soon be able to issue compliant tokenized securities on Tezos and then have them administered securely using TokenSoft's enterprise grade cold storage custody solution for tokenized securities, Knox".
Now, what's so attractive with launching STO's on Tezos and why have there been so many STO's announced to take place on the Tezos blockchain, you may ask?
The answer is simple, and it revolves around three cardinal attributes that Tezos offers.
Firstly, Tezos offers institutional-grade smart contracts utilizing formal verification – meaning prior to sending X amount over the blockchain, you can simulate a formal test to ensure the tx will execute smoothly. Secondly, Tezos offers secure custody allowing for cold storage management and deployment of smart contracts – without compromising security. Lastly, Tezos offers a formal mechanism by which token holders of XTZ can upgrade the protocol. Essentially, any of the new tech or features that emerge within other projects, they can effectively be ported onto Tezos via on-chain governance and in turn, reap the benefits.
It is these three attributes of Tezos that have made the protocol the clear platform to conduct an STO on. But, let's get into some recent developments with Tokensoft and their plans to launch a third $1 billion worth of STO's on Tezos.
At a recent meetup, "Security Tokens on Tezos – $2B+ in projects announced", Mason Borda, the CEO and Founder of Tokensoft announced some big news for those that attended the meetup – admittingly this meetup was relatively close to me and I wish I was able to go, but I received an invitation the day before and there was a long waiting list.
Now, let's do a quick count here. Tezos has $3 billion in STO's coming on the Tezos blockchain, while the third is unannounced (to those that did not attend the meetup).
Elevated Returns and Securitize to tokenize $1 billion worth of Real Estate on Tezos.
BTG Pactual (the largest standalone investment bank in Brazil) and Dalma Capital to "host a deal pipeline of $1bn for existing and future prospective token issuances" on Tezos.
Tokensoft to issue $1 billion in STO's on Tezos (Unannounced).
That's a lot of B's. To the naysayers who may say, "but it's not going to affect tezos price right"? I urge you to seek and tend to the cultivation of your mind.
This is $3 billion in equity meaning – XTZ will be primarily used for the security token offering raises, gas can be factored in, adding intrinsic and inherent value to the network, and lastly, speculation.
Conclusion
Hopefully, this post will serve as a clear and concise explanation for Aspencoin's transition to Tezos and put any confusion at bay to rest. Additionally, there are lots going on in the Tezos Commonwealth to be excited about, with $3 billion in STO's coming to Tezos, it is clear Tezos is the leading protocol for the STO space.