"Inflation, what inflation?" – says a curious onlooker towards the lunch menu at The Masters.
It's funny, I remember back when I went to the Masters in 2009 the lunch menu had the exact same prices they do today. If you go to fill up your tank at the gas station, it's clearly a different story.
But, that's always been the appeal of The Masters. The tradition and prestige of golf's first major allures everyone to a beautiful course in Augusta, Georgia. One has to experience that event in person to truly appreciate it, but if you can't – why not bring one of their staple traditions to your home?
I found a replica recipe of their famous pimento cheese sandwich. For all you golf fans (like myself), be sure to give it a try on this Masters week.
How to make it
Prep
Gather ingredients/materials
Serving bowl
Large spoon for mixing
Nature's Own whole grain (health conscious) or classic white bread
2 cups sharp cheddar shredded cheese
1 cup Monterey Jack shredded cheese
4 oz Philadelphia cream cheese (half a package)
1/2 cup mayonnaise
4 oz small jar diced pimentos
1 tablespoon chopped onions
1/4 teaspoon garlic powder
1/4 teaspoon cayenne pepper
1/4 teaspoon black pepper
Step #1
Combine ingredients
Combine all ingredients in a decent sized serving dish and mix until smooth and creamy.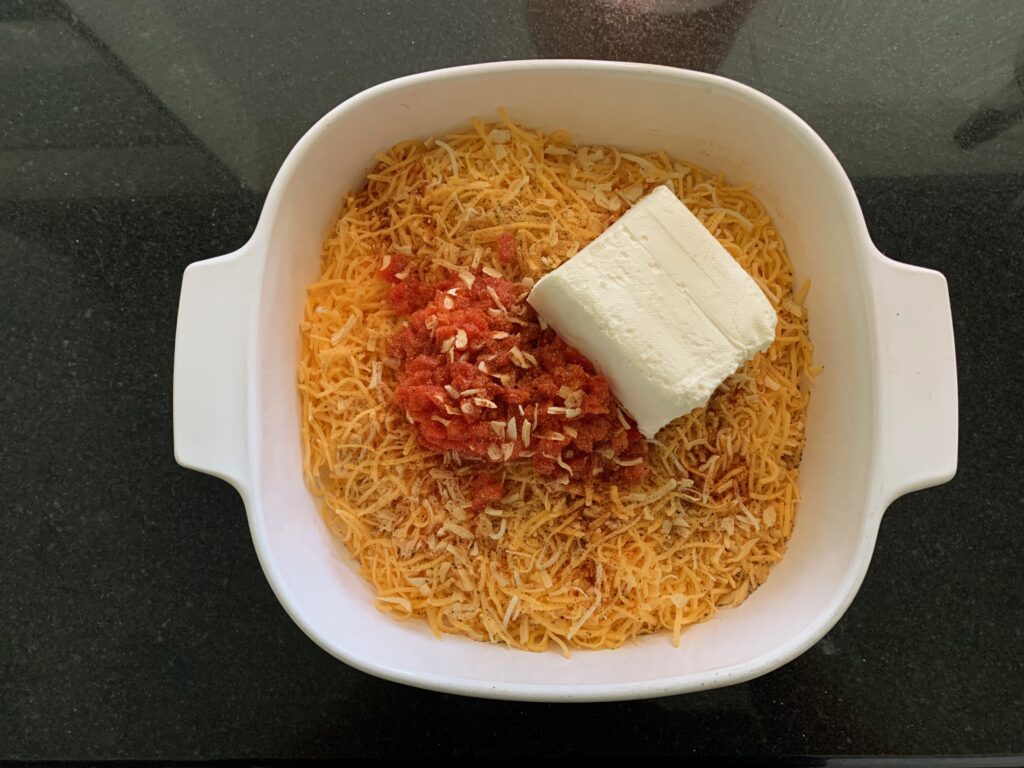 Refrigerate for an hour to firm.
Step #2
Serve
Serve on bread and watch the tournament!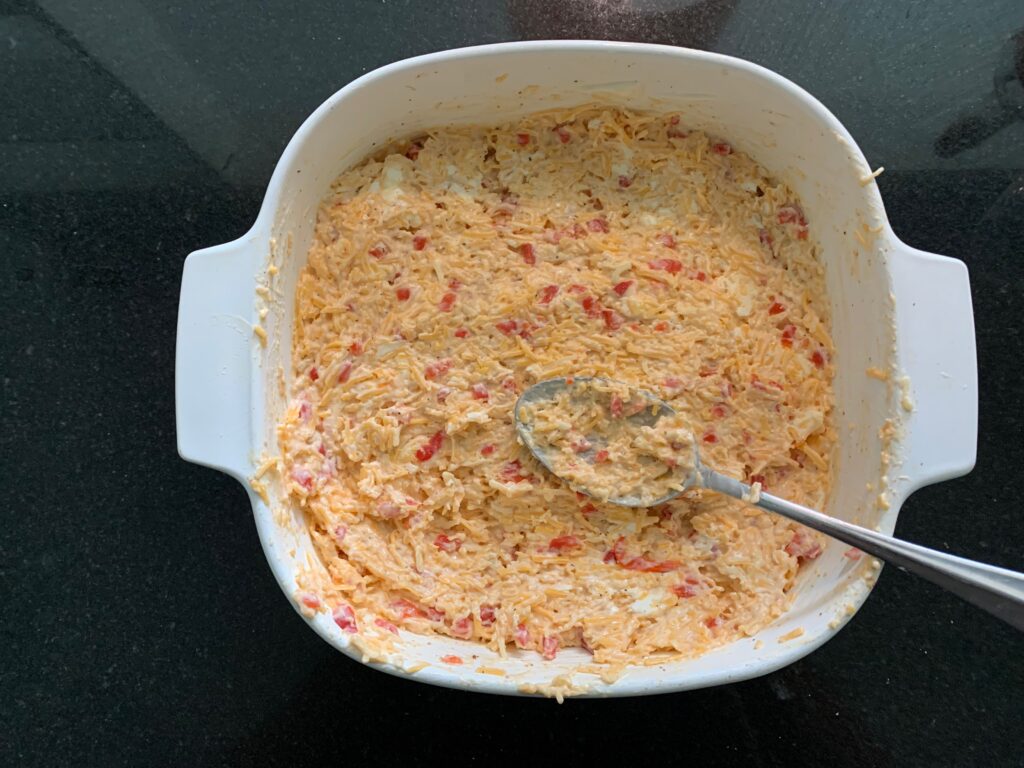 Notes
This is very simple to make but in lieu of the tournament, it's a near and dear tradition for me. They don't exactly give away Masters tickets either.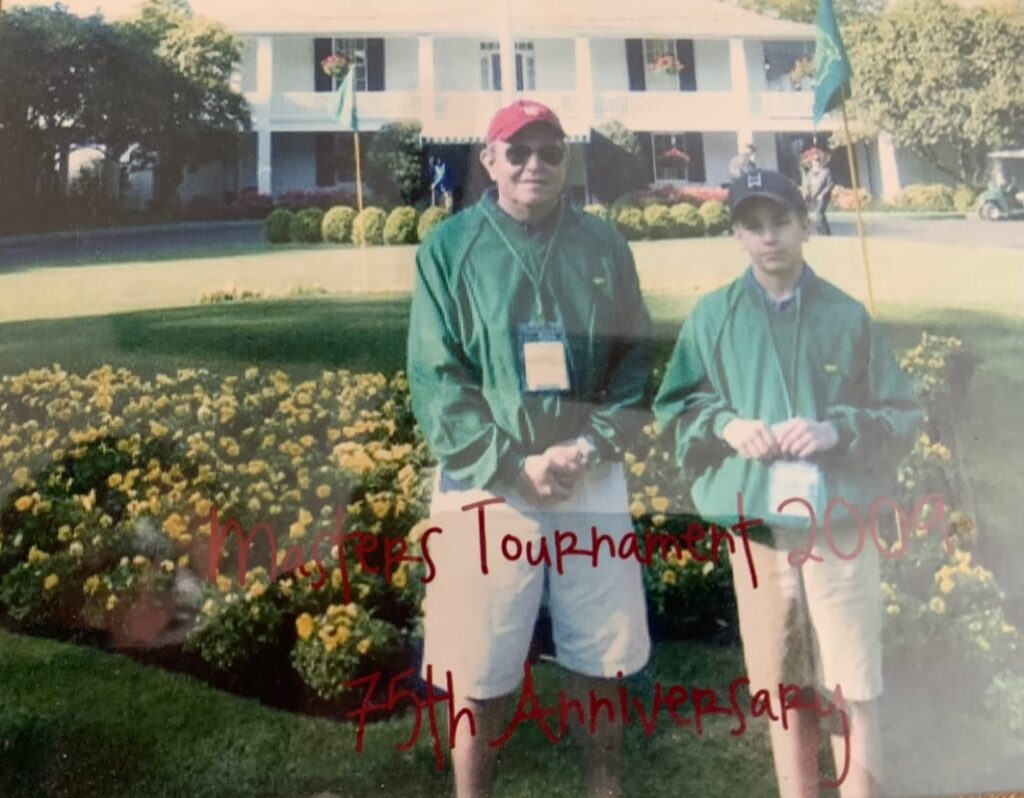 When I went back in 2009, me and my father got badges from one of the customers at his pharmacy for the Thursday round. He happened to be a long time member at Augusta National and was grandfathered in for badges/tickets.
If memory serves me well, I believe he was sick and couldn't attend. My dad must have casually brought up some of my middle school golf tournaments I was competing in at the time and he felt generous.
In case you're unfamiliar with the prestige and demand for going to The Masters, these badges are worth about $1.25k-2.5k for a single tournament day. That's per person, in case you're wondering.
So, clearly it's an experience that should be lived to the fullest and embraced with all the timeless traditions like their famous pimento cheese sandwich. I will say it was nice to have Jeev Milka Singh sign a ball and toss it to me and my dad, good times…