One of my favorite breakfast recipes by far. In this post, I'll share how I make my sausage muffins.
Let's get right to it.
How to Make Sausage Muffins
Prep
Gather ingredients/materials
Cutting board
Mixing bowl (x2) medium-large
Muffin pans (x2)
Non-stick skillet pan (Le Creuset preferred)
Kitchen utensils (Le Creuset preferred)
Himalayan salt
Pepper
1 pound of sausage (can be ground pork if available)
Olive oil
1 can of Campbell's cheddar cheese
2 cups of shredded sharp cheddar cheese (can mix/match but sharp is recommended)
3/4 cup of water
2 and 1/2 cup of bisquick
Step #1
Cook sausage/ground pork
Preheat oven to 375F.
Using a non-stick skillet pan, heat to medium and add a semi-generous amount of olive oil.
Once heated, chop finely with a kitchen utensil the one pound of sausage/ground pork.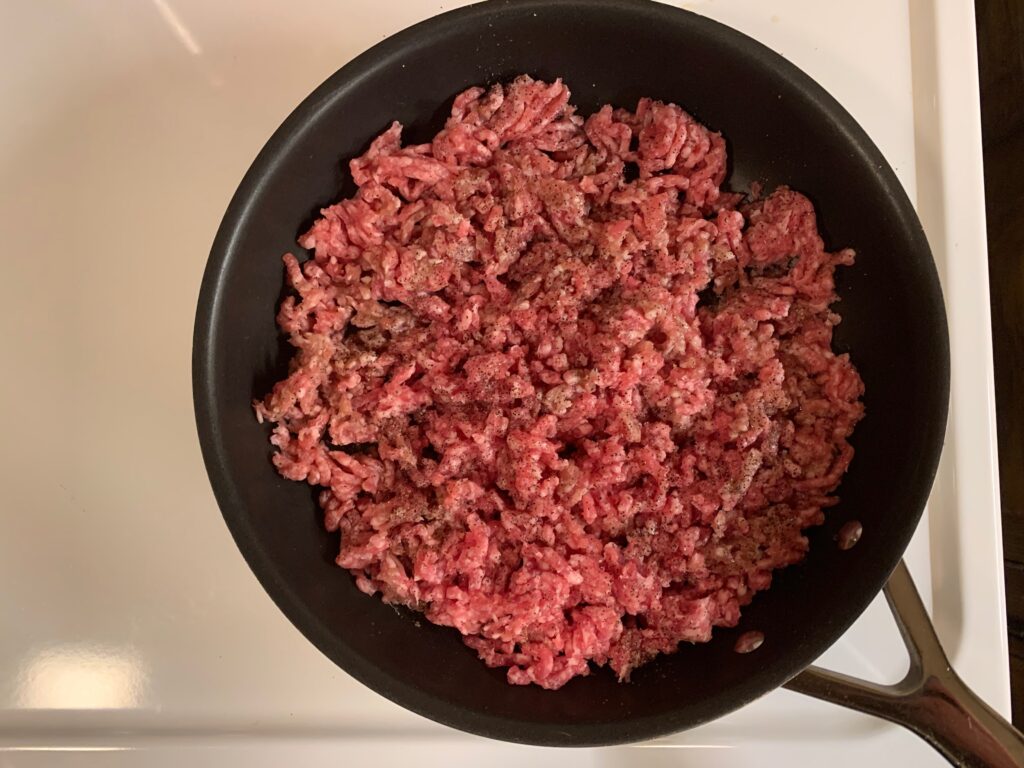 Season sausage/ground pork with Himalayan salt and pepper.
Cook until brown, set aside.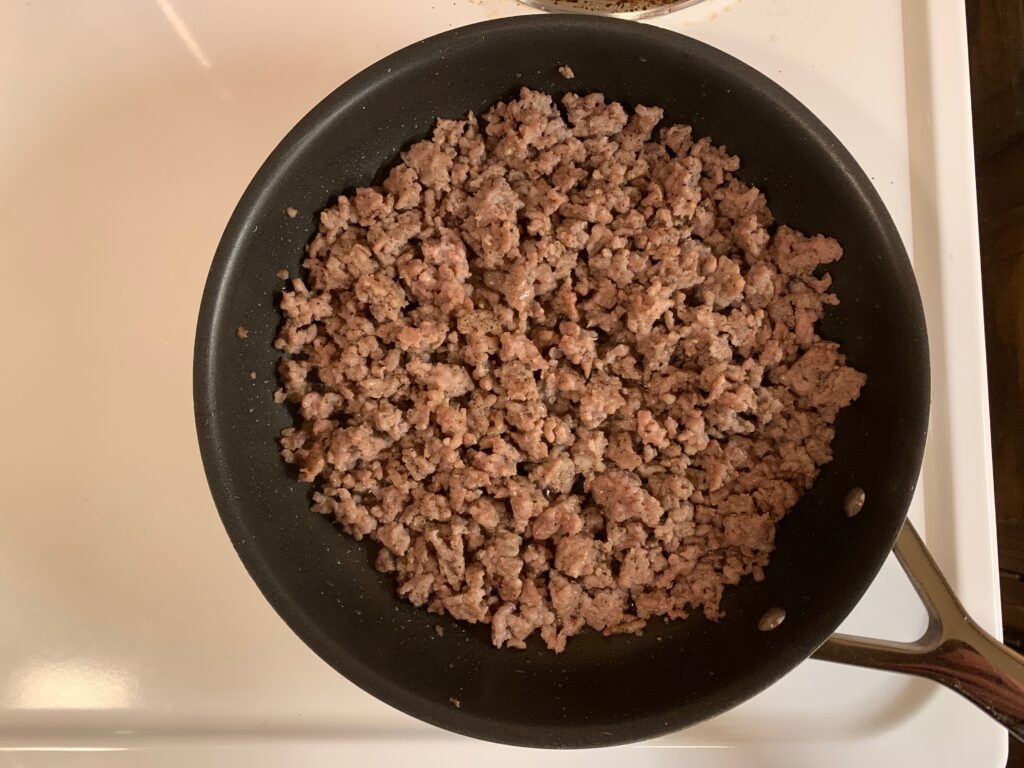 Step #2
Prepare mixture
In a large mixing bowl, combine cooked sausage/ground pork with 2 and 1/2 cups of bisquick and 2 cups of sharp shredded cheese.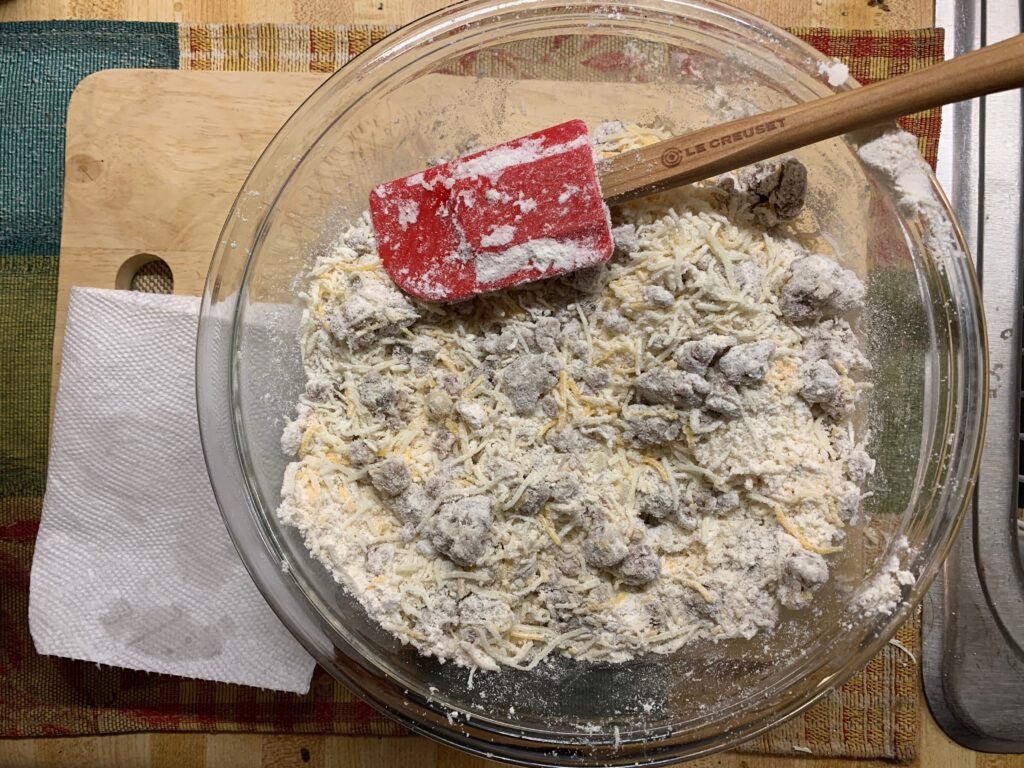 Mix well and incorporate evenly, setting to the side once done.
In a medium-sized mixing bowl, dump 1 can of Campbell's cheddar cheese. Add 3/4 cup of water and mix with a spoon until incorporated evenly.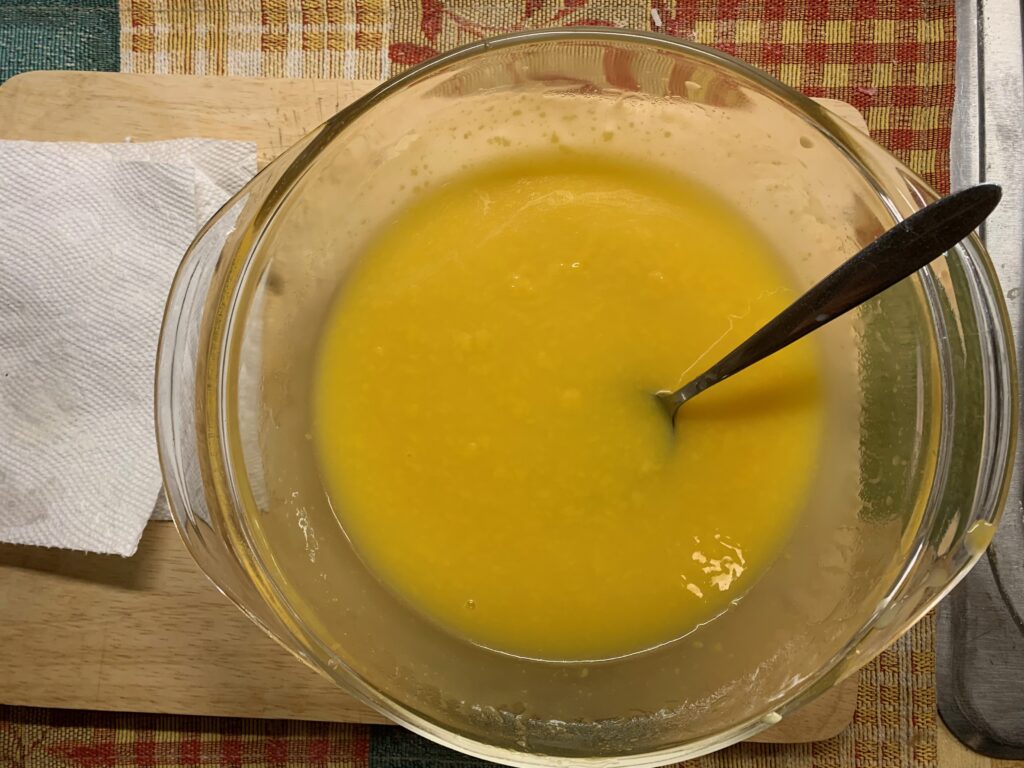 Add cheese and water mixture to the large mixing bowl you set aside earlier, incorporate evenly.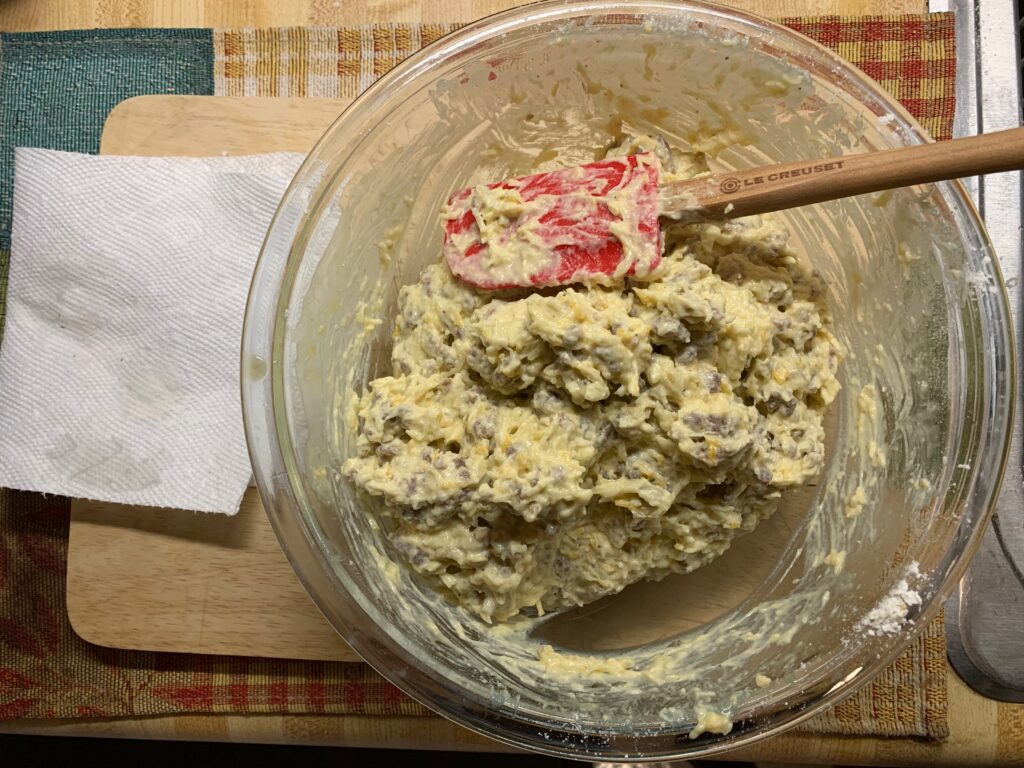 Step #3
Cook and serve
Using a muffin pan, lightly grease with cooking spray.
Proceed to use kitchen utensil to add small increments of mixture into each slot on the muffin pan.
Once done, place muffin pan into your preheated oven for 20 minutes or so.
Let cool after timer goes off for 5-10 mins.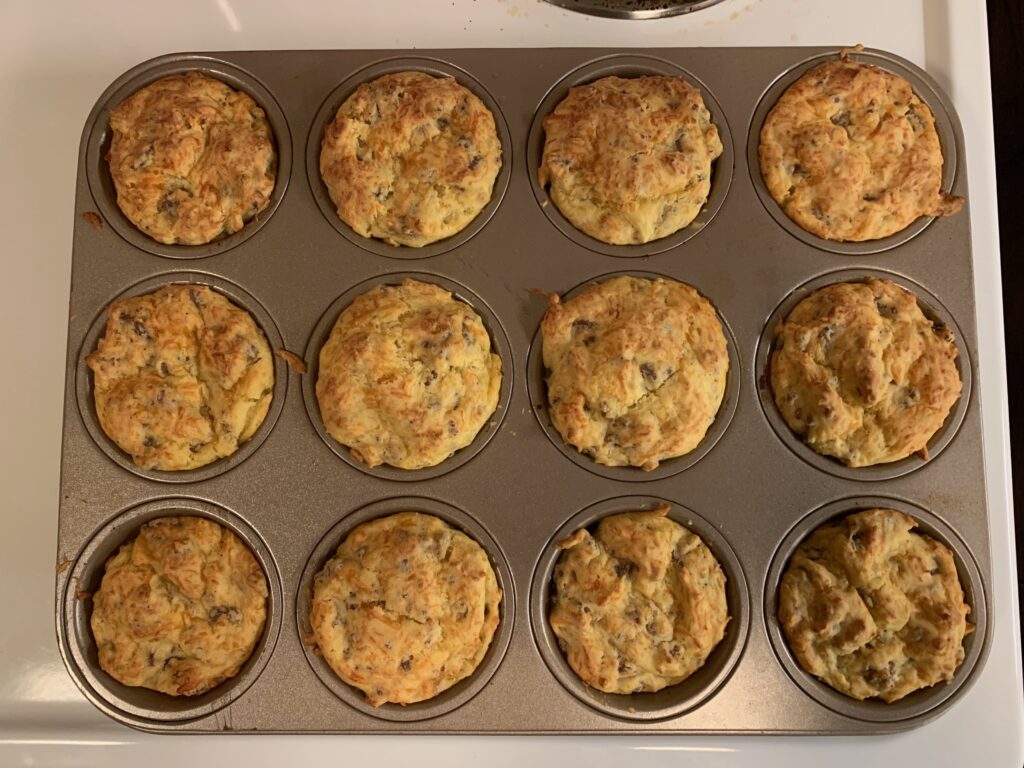 Notes
For this particular batch, I actually used colby jack, mozzarella, and parmesan grated cheese. You can totally mix/match to your own liking. I also only had ground pork at the time too instead of sausage.
They still came out great though.
Make sure to always clean as you go, makes it less of a headache to clean the kitchen up afterwards.
Enjoy!