CZ of Binance has talked favorably about XRP's security status in the past and given personal insight to his stance of XRP not being a security. In this tweet below, posted on December 12, 2018, CZ explains why he believes XRP being ruled as a security would not only "hurt a lot of US users" but "certainly does not look like a security to me".
Recently, Binance hosted an AMA via Periscope and CZ had more to say about XRP. A detailed transcript of the AMA can be found here on Binance's blog.
CZ had this to say about XRP at one point during the AMA.
"I think if I talk about XRP any more, I'm going to become one of the XRP armies. But I do want to say something. It's very typical in our society that as soon as there is any accusation against you, you're assumed guilty by many parties.
I think people are aware that there is a lawsuit against XRP on whether they're a security asset or not. Our judgment is they're not, and until proven that they are, we listed them, and luckily we actually dragged other exchanges to list them. That's a good thing. I think that's a very positive step towards our society that we don't just judge.
Just because there's a lawsuit doesn't mean they're guilty. So we apply our judgments there, and we are always very supportive of XRP. There are a lot of guys who complain they're overly centralized, etc. But look at their market. The markets vote with their feet, as I say, and XRP is one of the largest market-cap coins, and it's like that for a reason."
Ripple's Ongoing Legal Troubles
Ripple Labs, a payments company startup was founded in 2012 by Jed McCaleb and Chris Larson. Ripple is a privately funded company that has completed 5 rounds of funding including two rounds of angel funding, one round of seed funding, two Series A round, and one Series B round.
Ripple's native token, XRP is used to fit in a suite of 3 core products to the Ripple Protocol, some of which don't directly use the currency at all. Ripple's xCurrent, is an enterprise software solution that allows banks to instantly settle cross-border payments with end-to-end tracking. Through Ripple's xCurrent system, when XRP is traded through it, Ripple calls this a product known as xRapid which simply put, is a liquidity solution. Ripple also employs a product known as xVia which is designed to make the interface of xCurrent and xRapid more intuitive.
In the past, on May 5, 2015, FinCEN (Financial Crimes Enforcement Network) fined Ripple Labs Inc. and its wholly-owned subsidiary, XRP II, LLC (formerly known as XRP Fund II, LLC) a $700,000 civil money penalty.
Recently, as many people have become aware, there is an ongoing class action lawsuit against Ripple Labs Inc. for the sale of unregistered securities which was initially filed by Taylor-Copeland Law on May 3, 2018. The premise of the lawsuit also stems on Ripple Labs Inc. engaging in "what is essentially a never-ending initial coin offering".
The Plaintiff, Ryan Coffey purchased "650 XRP on Jan. 5 and sold it on Jan. 18 of this year for USDT, which he then exchanged for USD, sustaining a loss of around 32 percent, or $551.89". Furthermore, of the points addressed in the filing, Coffey did not expect to lose money from his investment due to the promotional efforts of Ripple Labs Inc.
Per a recent ruling, on March 1, 2019, Jake Chervinsky a lawyer practicing Government enforcement defense & securities litigation at KobreKimLLP tweeted an update about the ongoing lawsuit.
Jake had to say this.
"Ripple securities class action update: The Court has denied the plaintiffs' motions to remand. This means the case stays in federal court, a minor but meaningful victory for Ripple".
"The plaintiffs will file an Amended Consolidated Complaint by March 30".
SEC's Recent Stance on ICO's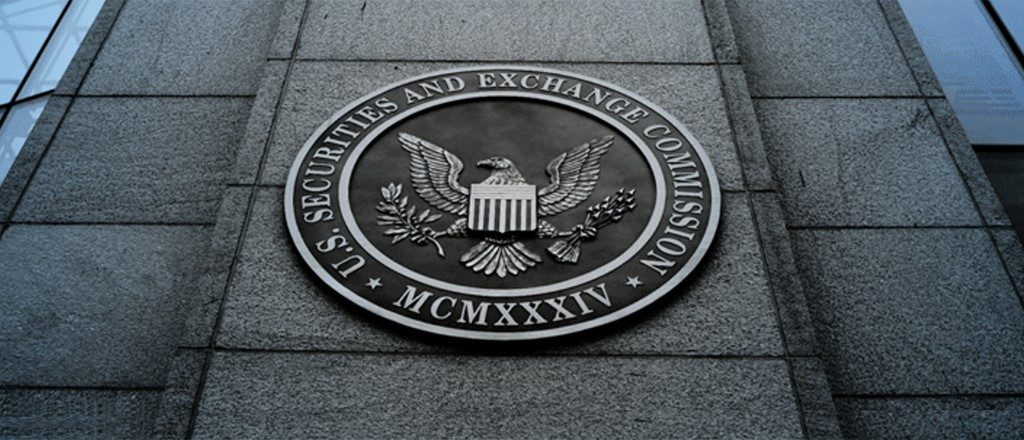 The SEC has made its stance on cryptocurrency projects who decided to raise money in the form of an ICO well known. We've seen through last year and some this year, the SEC is actively cracking down on ICO's who did not follow proper procedures and stipulations, which have caused many to be perceived and deemed likely securities.
A quick look at the SEC's webiste states the following about ICO's.
"ICOs, or more specifically tokens, can be called a variety of names, but merely calling a token a "utility" token or structuring it to provide some utility does not prevent the token from being a security".
SEC commissioner Jay Clayton has also made known his stance on ICO's in a public statement.
Recent cases outside of Ripple Labs ongoing lawsuit have shown some examples and created a precedent for what the SEC is actively going after. The SEC has warned investors that ICO's can be classified as securities in its DAO Report of Investigation released on July 25, 2017.
Similarly with the case of CarrierEQ Inc. (Airfox) and Paragon Coin Inc. which conducted ICO's in 2017 after the SEC's warning were charged with having an unregistered securities offering as neither Airfox nor Paragon registered their ICOs pursuant to the federal securities laws, nor did they qualify for an exemption to the registration requirements.
Another case involving securities fraud and Titanium Blockchain Infrastructure Services, "charged that Titanium President Michael Alan Stollery, a/k/a Michael Stollaire, lied about business relationships with the Federal Reserve and dozens of well-known firms, including PayPal, Verizon, Boeing, and The Walt Disney Company".
The SEC has more recently obtained a preliminary injunction against Blockvest LLC and its founder for making fraudulent offers of securities.
"The SEC's complaint, filed on October 3, 2018, alleged that the defendants claimed that they were planning to raise funds through an initial coin offering ("ICO") for several financial products that would generate passive income and double-digit returns based on misrepresentations about the firm's regulatory status. According to the complaint, the defendants used the SEC seal without permission and falsely claimed that their crypto fund was "licensed and regulated." Ringgold also is alleged to have promoted the ICO with a fake regulatory agency he created-the "Blockchain Exchange Commission," with a seal similar to the SEC's and the same address as SEC headquarters".
Conclusion
While alleging that Ripple is engaging in an "unending ICO" may be an allegation not substantiated, it remains awaiting with the final word of SEC. It is up to regulators to create the classification without excluding those involved.
Many projects out there including Substratum, who had an ICO right after the SEC's warning in it's DAO Report of Investigation will likely face legal ramifications as they have done everything from faking partnerships with the NCF, advertised false current and past clients of Substratum, and have several missing ICO funds which have yet to be given a clear answer as to where they went. Furthermore, Substratum failed to reach out to the proper authorities and file a Form D Notice for exemption to Rule 504 or 506 of the Securities Act of 1933, making their ICO an unregistered security offering.